On October 17, 2018, the Canadian government officially legalized cannabis for non-medical use. This inevitably posed some unprecedented challenges and unique questions for employers. It is now three years later, and questions still remain.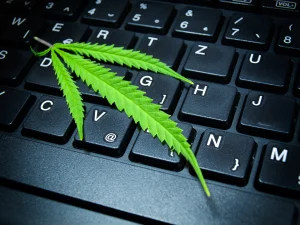 As an employer, you may have asked yourself some of these complicated but necessary questions:
Do I have to accommodate an employee who does not have a prescription for cannabis?
Are my employees allowed to use recreational cannabis at work?
Can I ban cannabis use by my employees?
Can I allow some of my employees to use cannabis but not others based on their job requirements?
Can I send an employee home who comes to work impaired by cannabis?
Can I fire an employee who was impaired by cannabis at work?
Can I ask about cannabis use during the interviewing process?
Can I ask my employees to do a random drug test?
Can I be held responsible if an employee impaired by cannabis injures themself or others at work?
These are all valid questions.
First, an employer's responsibilities include ensuring the health and safety of all employees at work. This means workplace health and safety policies and procedures are to be reviewed and amended to address recreational cannabis use in the workplace.
Second, however, an employer also obligations to accommodate employees with medical conditions under Ontario's Human Rights Code ("Code"). The accommodation obligations under the Code may in certain cases require the employer to accommodate an employee's medical needs where doing so does not present an undue hardship. To determine how to meet these obligations, it is best to seek legal advice from a lawyer experienced with and knowledgeable about the Code. The legalization of cannabis is federally regulated but each province or territory has their own supporting legislation. Ontario, for instance, has strict rules in place to ensure safe workplaces under the Occupational Health and Safety Act (OHSA). It is important that your policies satisfy federal requirements, as well as any additional provincial or territorial requirements. For employers with employees in more than one province or territory, this could get complex.
It is essential that employers understand what legalized recreational cannabis means for the workplace. For guidance navigating this unprecedented area or for legal assistance reviewing and amending your workplace health and safety and employment policies, talk with a lawyer. An employment lawyer can be helpful in ensuring your policies are accommodating to your employees while maintaining a safe work environment. The lawyers at Inch Hammond are available to talk with you.