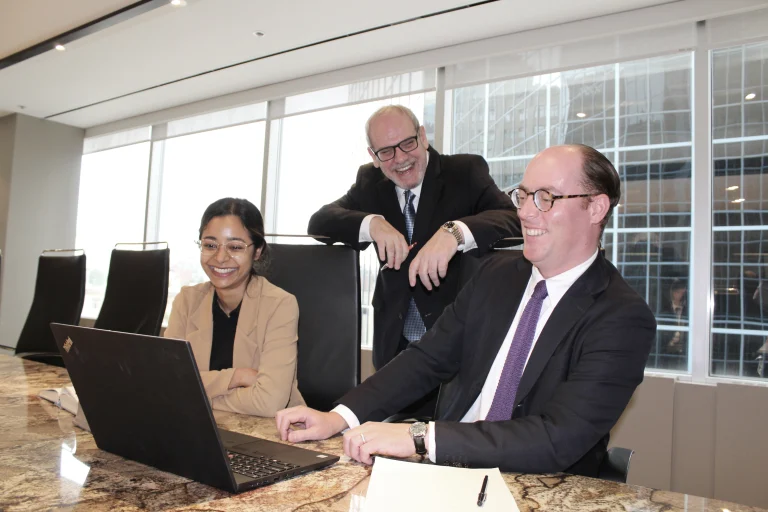 Providing The Answers In Real Estate Matters
Whether your business deals with real estate as a central part of its services or merely as part of your operating costs, we can help you protect your investment and your business. Our lawyers can help ensure that your real estate dealings proceed smoothly and don't take away from your bottom line.
A Wide Range Of Services
Purchases and sales
We can help you negotiate and complete purchases and sales, ensuring that your business interests are protected and that your agreement is clear and well-drafted. We conduct all necessary administrative tasks such as title searches and title examinations.
Financing
We can help you secure a private mortgage or go through an institutional lender, refinance your current property and deal with any complications in a current mortgage.
Development
Our lawyers have a great deal of experience with planning law and can help you deal with the municipality, navigate regulatory processes, and handle expropriations, rezoning, severance applications, development assessments and other requirements of developing land.
Litigation
Our cases involve a wide variety of real estate matters, including commercial lease disputes, mortgage enforcement, structural issues and breach of contract for purchase and sale. Whether you need us to resolve the conflict so that you can salvage your business relationship, obtain compensation for financial losses, or find you an exit strategy, we can answer your questions and resolve your difficulty as efficiently as possible. Learn more about our Litigation services.