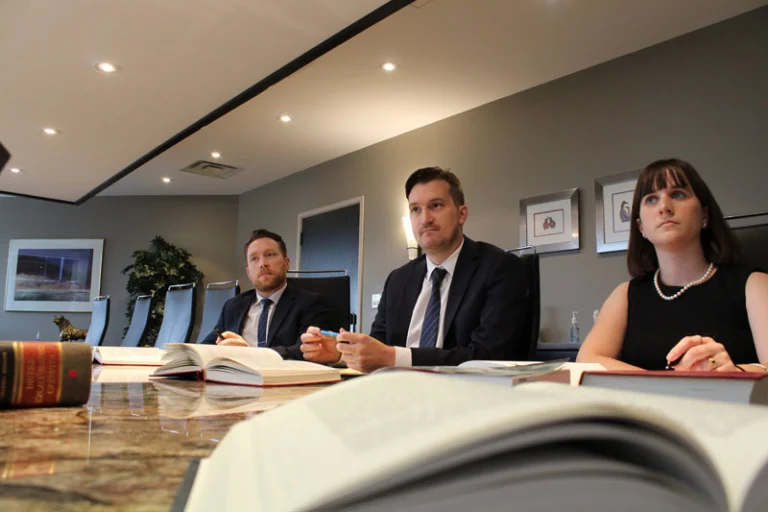 Reliable Advice In Business Law Matters
Our clients are skilled, knowledgeable business people. They know their businesses well, but sometimes need help with the laws that can impact their ventures. From advising on possible liability to finding structures that can maximize profits, we help their businesses succeed.
Beginning, Ending And Everything In Between
Ontario's laws regarding corporations, commercial operations and other business matters can be exasperating even to experienced business owners. Our lawyers actually enjoy this kind of thing and are happy to take on the aggravation for you. We help with:
Commercial law and contracts
We can help you with loans and mortgages, applying security interests, negotiating and drafting contracts, and dealing with collections. Read more about our commercial law services.
Corporate law and director liability
This area includes structuring new corporations, mergers, acquisitions and reorganizations, as well as advising you on situations in which you or your corporation is at risk and helping you minimize potential exposure to liability.
Corporate management
Legal advice is not valuable only when you are beginning or ending your business or undergoing legal difficulties. We provide strategic advice for regular operations, helping managers understand where potential legal issues may arise and helping them to protect themselves.
Finance
Inch Hammond P.C. began as a firm that concentrated on the legal needs of the banking industry. Although we have expanded our practice to include many other matters, we remain committed to our finance clients.
Strategic advice
Many of our clients have not only major business interests, but substantial holdings in a variety of other areas such as complex investments, real estate and trusts. When these are in or at risk of legal difficulty, we can provide advice and representation.