Commercial and Corporate Litigation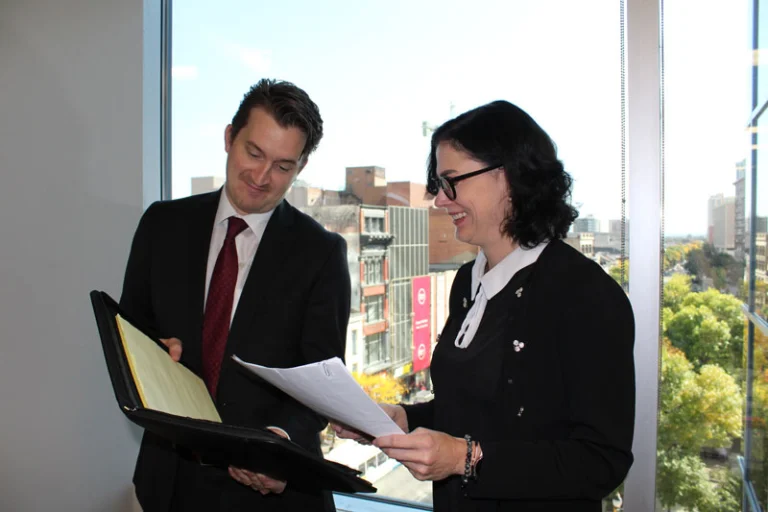 Overcoming Challenges In Business Litigation
When agreeing to disagree won't do the trick our lawyers can help you with all aspects of business litigation, including:
Administrative law/judicial review
Many business disputes are handled not in court, but before administrative bodies. We are familiar with their practices and procedures and can represent you before them. We can also help you appeal to the courts if necessary. Read more about our administrative law/judicial review services.
Shareholder disputes
Whether you are a shareholder, director, owner or manager, we can help you deal with internal corporate conflicts such as oppression actions. Read more about our shareholder dispute services.
Construction disputes
Are you a contractor seeking to get paid for your work? Are you a homeowner and are unsatisfied with a contractor? We can help. Read more about our construction law services.
Taxes
Going up against the Canada Revenue Service can feel overwhelming. We can help you feel like you've got more than just a slingshot on your side. Read more about our tax law services.
Appellate work
If a lawsuit has not ended well for you or if the other side has appealed, our legal team can help you determine whether an appeal is in your best interests.
Provincial offences
Whether your business is dealing with bylaw infringement or other provincial matters, we can help you defend yourself.
Judgment enforcement
Obtaining a court order is not always the final step. If you are having difficulty enforcing it, we can help you explore your options and protect your interests.
Our approach often relies heavily on alternative dispute methods, including mediation and arbitration; these methods can be faster and more efficient than going through the court system. If your particular matter requires going to court, we are willing and able to vigorously represent you and advance your interests before a judge.