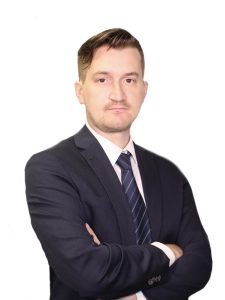 Ian Robert Buist (he/him)
Lawyer
Ian joined Inch Hammond as an associate in 2017 after completing his articles with the firm. Ian maintains a broad practice in the areas of corporate / commercial law and commercial litigation. 
Ian has been involved in a variety of corporate and commercial matters including business formation and organization, business acquisitions, corporate restructurings and commercial leasing. Ian has developed a particular expertise in the cannabis industry, regularly acting for cannabis retailers and licenced cannabis producers on a variety of legal matters.  
Drawing upon his experience working in the commercial construction industry, Ian's practice often involves advising both property owners and contractors on construction-related matters.
As a litigator, Ian has worked closely with senior litigation counsel on a range of complex matters including commercial lease actions, shareholder disputes, and construction lien litigation. 
Ian received his J.D. from the University of Windsor Faculty of Law and received an Honours B.A. from Wilfrid Laurier University. Prior to attending law school, Ian worked for a mid-sized general contractor in the commercial construction industry.
Ian takes pride in responding quickly to client's inquiries and moving his clients' files forward in an expeditious fashion, with special attention to costs and client goals.