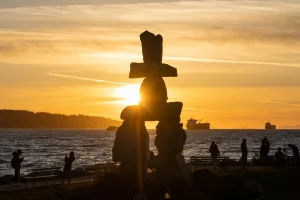 Starting a business is a daunting, but exciting time that will almost certainly require some form of legal advice. Each person undertaking this process will have different needs and concerns. First Nations entrepreneurs might find that they require legal counsel that understand their unique business needs, and the distinct legal questions they might have.
One such question that many First Nations business owners have to consider at the start of setting up their business is where they should situate its Registered Office or corporate headquarters. Should it be situated on-reserve?
This is an important consideration as setting your registered office on-reserve has tax implications, including those specifically applicable to certain First Nations peoples who are registered under Indigenous Services Canada.
If you plan to incorporate your business on-reserve, there are certain tax exemptions that could apply to your business that you might be interested in. However, there are also additional regulatory processes to be followed. Depending on the size of the business and where you plan on situating it, you may have to undertake zoning applications, or land designation if you wish to lease the land from your community's Band Council.
Adding to the complexity is that these government-mandated processes can intersect with band policies and community by-laws. For example, if the land you are considering has not been designated yet, you may not be able to start your business for some time. The land designation process is complex and takes time, planning, and research to complete. Thus, choosing undesignated land might unduly delay your commercial ventures and prevent your business from getting off the ground quickly.
In addition, determining the location of the business is only the beginning.
Once all regulatory processes have been followed, setting up the minutiae of the business can be equally complicated. You may wish to apply for permits or licences depending on the products and services you're offering. You likely have to set up a corporate bank account, and perhaps apply for insurance.
Working with one of our lawyers who are experienced in First Nations business law could greatly simplify these tasks, while also ensuring that you are starting your business from a solid foundation. This would free up your valuable time to focus on growing your business.