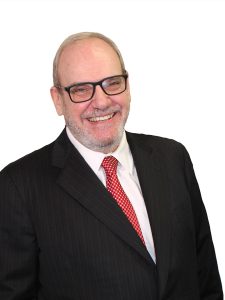 John F. C. Hammond (he/him)
Managing Director and President
I have practiced law for over 30 years and yet still delight at arriving at the office each day.  Each client's file is a puzzle which demands the best and most efficient solution and, over the years, the puzzles have grown increasingly complex and demanding.  But I am extremely good at solving them (this is no time for false modesty) and I have assembled a team of lawyers who, under my stern and unwavering gaze, develop and implement legal solutions with an intelligence and industry which has earned the firm a reputation for excellence in which they all share.
I am a member of various boards, organizations and committees which could carry on just as well without me.
I actually enjoy drafting agreements and contracts – there are few that can make this claim, by the way.  Some matters have involved over a billion dollars (still a large sum of money). I have directed the firm in cases which have been determined (successfully) before the Supreme Court of Canada involving industrial espionage, legislative interpretation, and hundreds of millions of dollars. I have also triumphed in the smallest of Small Claims courts. Each result brings its own satisfaction.
I am often called to speak or present papers on various topics.  Quite often, it's about topics I know a great deal about, including information technology, electronic commerce, scientific research tax credits, international banking and financing, asset and share purchases, real estate, taxation, bills of exchange, tobacco, cannabis and indigenous law.
When I return home, I play chess and the piano.  I refuse to engage in any recreation which is accomplished standing.  This includes golf.