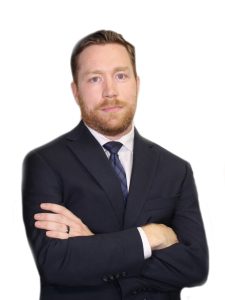 Graham M. Sharp (he/him)
Lawyer
Graham completed his articles with Inch Hammond, and after his call to the Ontario Bar in 2018, joined the firm as an associate. In his time with the firm, Graham has worked with senior litigation counsel on various commercial disputes involving a host of complex legal issues. Graham has also assisted in, and advised on, a collection of corporate matters.
After receiving a B.A. from the University of Ottawa, Graham completed a postgraduate program at York University in alternative dispute resolution. Graham attended the University of Saskatchewan College of Law and continued work in dispute resolution, including via an internship at the Human Rights Commission and participation in the International Chamber of Commerce's Mediation Advocacy Moot in Paris, France. Graham often views settlement as the best option for clients, provided reasonable terms can be reached.
While Graham continues to provide support on corporate law files, his practice primarily focuses on litigation in commercial, employment, and construction law disputes. He maintains a fervent interest in all areas of the law and will continue to expand his practice as his professional career progresses.