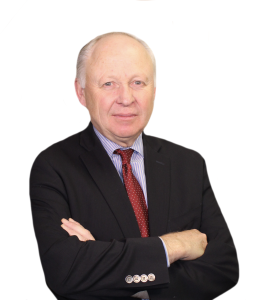 Brian Duxbury (he/him)
Of Counsel
Brian Duxbury was called to the bar in 1983 and is a Certified Specialist in Civil Litigation.  He has extensive experience in a broad range of civil and commercial litigation matters and regularly appears in the Ontario Superior Court of Justice.  Mr. Duxbury also has experience before the Ontario Divisional Court and the Ontario Court of Appeal.
In his litigation practice, Mr. Duxbury regularly acts for corporations, business owners, individuals and municipalities.  Mr. Duxbury also has an extensive practice in the areas of municipal, environmental and administrative law and regularly appears before several tribunals including the Ontario Land Tribunal.  Mr. Duxbury's practice is based throughout Southern Ontario.
Mr. Duxbury is a graduate of Osgoode Hall Law School and obtained his Bachelor of Arts Degree (majoring in philosophy) from the University of Toronto (Trinity College) in 1978.  Mr. Duxbury is a member in several professional associations including the Canadian Bar Association, the Ontario Bar Association, the Advocates Society and the Hamilton Law Association.