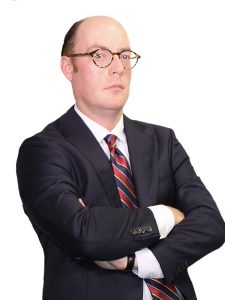 Andrew D. Pelletier (he/him)
Lawyer
Andrew Pelletier is an associate lawyer in the law firm Inch Hammond.
Andrew has a varied litigation and corporate practice, with a particular interest and expertise in contractual disputes, construction law, commercial landlord and tenant matters, and employment law. 
"The most important thing I can do as a lawyer is listen," Andrew says. "Once I understand the problem, the different interests at play and what matters to my client, I can provide frank advice, advocate for my client, and ultimately, help the client realize a satisfactory solution."
Andrew has appeared before the Ontario Court of Appeal, Divisional Court, Superior Court of Justice, Tax Court of Canada, Bankruptcy Court, Landlord and Tenant Board and Small Claims Court.
Andrew graduated from York University with a Hons. B.A. in history and English in 2006, and from Osgoode Hall Law School with a J.D. in 2009. For his contributions as a law student providing services at the Parkdale Community Legal Services legal-aid clinic, Andrew received the Frederick H. Zemans Prize in Poverty Law. Andrew was called to the Ontario Bar in 2010.